(First-Ever) Japan Trip 2014
---
Posted on February 14, 2014
---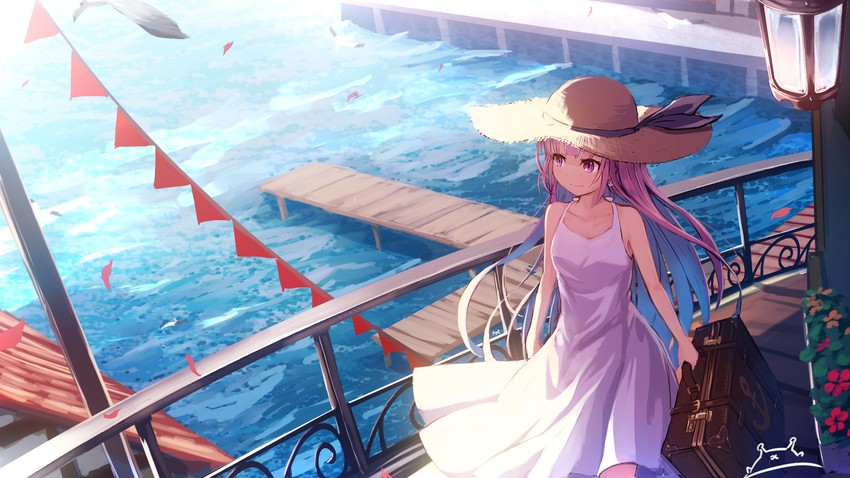 ---
Title says it all. Needless to say, I'm quite excited in that I'll be on my way to setting foot in a choice destination somewhere on the other side of the world. It's just a shame that I will only be there for a little under a week - five days to be exact. All these, of course, isn't without a feeling of certain anxiety from various several sources. The fact that this is a short-term trip with little to no margins for errors is one of them. The airport where I'll be flying from has been  greeted with several snowstorms as of late at a frequency close to one crippling storm per week. A flight cancellation would absolutely ruin my plans and whatnot. Another thing is navigating to venues in an unfamiliar transportation systems (alone) in a foreign language in an attempt to find the place of residence. That should be fun. Imagine a silly 外人 getting lost. Sure would make for a good story. I digress. All of these might just be a product of me overreacting. Then again , when you're alone in a country whose language you don't completely understand, these concerns are justified.
On the brighter note (assuming everything will work out), I am looking forward to several events and places I hope I can all attend in an effort to make the most of my stay in Japan.
Primary (Choice) Events
02.22.2014 15:00 for Day 01
02.23.2014 15:00 for Day 02
THE IDOLM@STER M@STERS OF IDOL WORLD!!2014  @ Saitama Super Arena 
Absolutely the primary reason for the trip. If you haven't noticed the subtle theme from what little posts I have in this blog, most of what I do as of late if for the sake of Idolm@ster. Like this whole trip, this would be my first time to an Idolm@ster Live Performance. It will be great in that I will be going with a bunch of Producers from the United States, complete with a danketsu package as a token of appreciation for our performers and Idolm@ster in general (more of this later). If you're interested in our activities, visit the blog.
02.23.2014 22:00
【アイマスSSAライブ】M@STERS OF PRODUCER WORLD!!【国際オフ会】(International Offkai Meeting) @ Kind House Kin-gyo
As if the Idolm@ster live is not already enough, there will be an international offkai meeting after the live performance where Producers from all over the world will be attending, get to know one another, etc. You know, socialize. Looking forward to meeting with fellow Ps. THE WORLD IS ALL ONE.
Tentative
THE IDOLM@STER MOVIE 輝きの向こう側へ! @ TBD
Following the inherent theme, watching the movie is, without a doubt, an absolute must. The question then becomes where and when. I sure would like to be able to procure at least one of them bonus tokutens.
Tentative
Lining Up for goods for THE IDOLM@STER M@STERS OF IDOL WORLD!!2014
Not quite an event in and of itself but definitely going to consume a considerable amount of time off my limited schedule. Will be lining up for these goods.
Side (Bonus) Events
[
](http://onsen.ag/program/nono/ "Onsen.ag")02.23.2014 12:30 - 14:30
のんのんだより公開録音なのん!(Non Non Biyori Web Radio public recording) @ Science and Technology Museum Science Hall
Again, another first time event. Quite excited to see Asumin (Asumi Kana). I'm going to be led by friends who will be attending this event so my likelihood of attending is completely dependent on theirs.
02.22.2014  - Time TBD - Entry Pending via Lottery
劇場版『モーレツ宇宙海賊 ABYSS OF HYPERSPACE-亜空の深淵-』 (Mouretsu Pirates Movie) @ Shinjuku Wald 9
Because I like Bodacious Space Pirates, that's why. Entry is dependent on lottery results (another concern I addressed earlier, seriously). I might not even get to see it at all.
02.23.2013 - 11:00
Wake Up, Girls! OP-ED発売前握手会 (OP-ED CD Pre-Release Handshake Meeting) @ Animate Akihabara
Out of all the Bonus Events I plan to attend, this is the one I'm most excited about. I love Wake Up, Girls. Despite being recent sensation, who would've thought we'd have a chance to be able to meet them, let alone shake hands with them?
Points of Interest
There's really not much places I can visit in such a short amount of time but I hope to be able to go to these places at least. I'll probably tackle all these places in general in a day.
Akihabara

COSPA AKIHABARA
Mandarake

Ufotable Cafe
Tokyo Skytree
COSPA @ NRT Terminal 1